Posted by Rebecca in Races, Running
on Oct 22nd, 2012 | 3 comments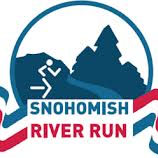 I've been trying to get back into training after Ironman Canada, but it's been slow and infrequent. First I had to heal up from my Ironman Canada crash, and after that I've struggled with juggling my workouts with a demanding work schedule and the fact that Borderlands 2 came out, turning me into a gaming couch potato whenever I have a free moment. But now that I'm bigger, slower, and more lethargic, I figured it's time to get off my ass and commit to training once again. The first thing on my schedule: the Snohomish River Run.
The race is this Saturday, October 27th, at Rotary Park in Everett. There's a 10k and a half marathon option available, but since I haven't been running a whole lot lately, I'm just doing the 10k. I haven't run an official 10k before but I imagine that it's a pretty crappy distance–if the amount of misery I feel when running a 5k is any indication, the 10k should feel not-quite-as-shitty but over a longer distance. My stumpy legs and I are no good at these short-to-mid distance races. I'm all about duration: the longer you stretch out a race, the less mediocre I am thanks to sheer stubbornness.
So yeah, I'm running the 10k on Saturday. I'm not going into the event with an "OMG gotta race this" mentality; I'll likely just treat it as a training run since I'm planning to do either the Phoenix Rock 'n Roll Marathon or the Arizona IMS Marathon this January or February. My goal at that point is to try and qualify for Boston since Jason qualified at the Portland Marathon a couple weeks ago (that way, when we travel to the race in 2014, I'll be able to run it too instead of standing on the sidelines inhaling donuts like I did in Portland…which, admittedly, wasn't a bad way to spend my morning, but it did make me feel like a guilty fat-ass).
The Snohomish River Run is sold out, unfortunately, but if you've already registered and plan on running this weekend, hopefully I'll see you there and will avoid collapsing before the race is over, gasping and asking for someone to bring me an almond croissant. (It's pretty sad how quickly out of shape I've gotten in less than two months.) As always, I'll follow up the race with a little recap, so stay tuned for that!