Posted by Rebecca in Races
on Aug 27th, 2013 | 5 comments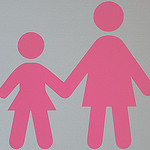 A friend and teammate of mine just posted on Facebook that she signed up for her first Ironman-distance triathlon, Ironman Coeur d'Alene. Along with the Active.com registration link, she included an appropriate first-timer reaction of "Oh. My. God. What have I done!?" and warned another teammate of ours that she better not let her down because our teammate was planning to sign up for Coeur d'Alene, too. This, my friends, is the classic Ironman Suicide Pact.
I'm a big supporter of the Ironman Suicide Pact. In 2009, when I drove up to Penticton to spectate Ironman Canada and nervously sign up for next year's race, I took solace in the fact that my friend was planning to sign up with me so we could suffer through the next year together. Unfortunately, after she saw one of our teammates stumble across the finish line directly into the medical tent, she got nervous and backed out of the Suicide Pact until the following year. I was left standing in line next to Jason with my credit card in one hand and my heart in my throat, wondering who the hell I would train with for this ridiculous athletic feat.
Of course, I had plenty of teammates to train with and survived my first Ironman, but still, there's some weird comfort in taking the plunge with a buddy by your side, someone who you feel is equally crazy as you are and willing to chalk up the decision to fork over several hundred dollars to propel your body 140.6 miles to temporary insanity. You form a special bond with the folks you sign up with and train with over several months.
In 2011, I made another Ironman Suicide Pact with some of my teammates and finished my second Ironman a year later, scrapes, contusions, concussions, and all. I've sat on the sidelines this season and will watch 2013 pass by without having pulled on my wetsuit or gotten to the start line of a triathlon all year. It's a weird feeling, but I'm happy for the time off — I needed to get my work life in order and focus on restoring a happy work/exercise/personal life balance that would recharge my mental health.
But now that I'm in a better place (I have a new, exciting job, things with Jason are great, I'm working out again) and have been training towards a goal again (a marathon September 15), I'm looking forward to the 2014 season. And guess what? I miss triathlons. (Yes, maybe even swimming…barely.) I'm excited to figure out which races I want to do next year. I haven't figured out which half Ironman races I want to do, but I have a full Ironman in mind, and that race will be…..
*drumroll*
…Ironman Wisconsin! Jason has been wanting to do this race for a while now, and I'd like to do a U.S.-based Ironman for #3 (I've only ever done Ironman Canada), so that's the plan for 2014. Registration should open up September 9. I have plenty of room on my Ironman Suicide Pact team (so far I have two teammates who are planning to join me and Jason in signing up), so if you're thinking about doing a full next year, allow me to entice you with Ironman Wisconsin:
Post-race cheese and beer because yum and yum
One-loop swim (there aren't many of those on the circuit)
We can complain to each other about our stupid training and about how tired we feel and how this was a horrible, horrible idea
My mom will likely spectate this one, meaning you could meet my crazy, hilarious, kind of scary Korean mother
Because it'll be so much more fun with a group
So how's about it? Want to join my Ironman Suicide Pact?
photo credit: Kalexanderson via photopin cc