Posted by Rebecca in Health and Wellness
on May 17th, 2012 | 80 comments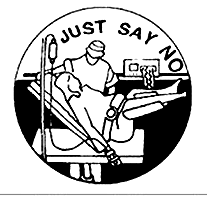 Warning: This post is disgusting. You probably shouldn't read it. I wrote it because while this whole ordeal was gross and embarrassing and contains more information than you would ever want to know about my nether region, it's still kind of funny and interesting. And there's some science involved, so maybe you could learn something. Something gross, but hey, it's better than nothing, right?
So I went to the Coeur d'Alene training camp, did a fever and cold-induced 80 mile bike ride, and came home with a Fergie-approved lovely lady lump in my nethers. It hurt like a mofo over the weekend but subsided into a "feels like a slight bruise" sensation. Unfortunately, despite the pain level decreasing, the size and hardness of this mass remained the same. I started to get concerned because I had three bike workouts on my schedule for this week and Honu was right around the corner, so I couldn't afford to stay off the bike and wait for this thing to go away on its own.
My "situation" was quite the topic of interest among my female teammates:
[at our group run at Greenlake]
Jill: "How are you feeling?"
Me: "Much better! I think my cold is gone now."
Jill: "I mean…how are you feeling."
Me: "…oh, right. That thing. Yeah, it's still there."
[two minutes later]
Vicki: "Hey, Rebecca! How are things feeling?"
Me, sighing: "Yeah, it's still there."
By Wednesday the blob was still hanging around places it shouldn't be, so I called the women's health clinic at my go-to medical center to try and make an appointment.
Receptionist: "So are you just wanting a routine checkup?"
Me: "Well, I guess we could do a checkup, yeah, but I want to get this potential cyst looked at. It formed after a bike ride on Friday and I need to get it dealt with as soon as possible."
Receptionist: "Okay…" [clack clack clack clack clack] "…I have a June 6th appointment available. Will that work for you?"
Me:
Me: "Seriously, three weeks? Don't you have anything sooner?"
Receptionist: "I'll have to look and call you back."
Annoyed, I tried a different clinic. The soonest they could get me in to see a doctor was Monday, so I tentatively made an appointment but kept calling around trying to find a better option.
Clinic #3 receptionist: "How can I help you?"
Me: "I was wondering if you had any open appointments for the gynecologist."
Receptionist: "Uhhhh…I don't think we do that here."
Me: "Oh, okay."
Receptionist: "Let meeeeee cheeeeeck….." [clack clack clack clack clack] "…yeah, we don't have cardiologists here."
Me: "Not cardiologists, gynecologists."
Receptionist: "Oh, radiologists?"
Me, shouting: "GYNECOLOGIST! WOMEN'S HEALTH!!" I glanced over at Jason, whose shoulders were shaking with laughter. I could only imagine my conversation with this deaf woman escalating to me screeching "VAG DOCTOR!! I'M HAVING COOCH PROBLEMS!! THERE'S A CYST NEAR MY POON!!!"
Receptionist: "OHHHHHHHHHHH…..let me give you the number to our women's health clinic." Good grief.
I called the clinic she referred me to and spoke with a fourth receptionist.
Clinic #4 receptionist: "How may I help you?"
Me: "I need to make an appointment to see a gynecologist. First available, if possible."
Receptionist: "Okay, what's the reason for the visit?"
Me, as if reciting from a script because I've explained this roughly 1,000 times already: "I'm training for a race and I did an 80 mile bike ride over the weekend and I developed a hard lump near my pubic bone and my friend who's a nurse said it's probably a cyst and told me to have a doctor check it out to make sure it's not infected."
Silence.
Receptionist: "……….okaaaaayyyyyyy. Let me check and see if there's anything available." [clack clack clack clack clack] "I have a 2:00 available today, do you want me to bo–"
Me: "YES! I'll take it!"
I went to the lunchtime strength training class and told Teresa that I had scheduled an appointment for later that afternoon.
Teresa: "I told Dr. Perry about your…thing…and asked if he wanted to look at it."
Me:
Teresa: "Haha! I was kidding and he said no, anyway, but he wants to talk to you because he knows exactly what it is." I hate you, Teresa. Don't scare me like that.
I poked my head into Dr. Perry's office.
Me, jokingly: "So, Teresa said you're all too eager to look at my vag?"
Dr. Perry, laughing: "Yeah, I don't want to see it but I know what happened. It's a cyst. Or it could be a gland that's gotten plugged up and swollen. But it's probably a cyst."
Me: "Yeah, that's what Vicki said. I'm seeing the doctor at 2:00 today."
Dr. Perry's face lit up. "Oh, you should try to get them to drain it! If they can't do it there then try to get some strong antibiotics. I don't recommend lidocaine though. It's generally not used…down there."
The thought of getting my lady lump drained made me cringe so hard my face hurt, but my training schedule wouldn't allow for this unwanted guest to stick around much longer, so I guess I'd have to see what the doctor said.
Eventually 2:00 rolled around and I got to the clinic to fill out paperwork. I checked in and was told I'd have to fork over a $60 copay. Ugh. (Jason, via text: "I bet it's normally $20 but they're charging you a 200% 'grossness tax.'")
I hadn't even written my name on the stack of paperwork handed to me when a nurse retrieved me and led me back to a room. She looked at me and asked, "Are you the woman who went bike riding?"
Me, laughing awkwardly: "Uh, yeah. Do I already have a reputation here?"
Nurse, smiling: "Yeah, kind of."
Really? I'm the Weird Case of the Day? Awesome.
She took my vitals and I hung out for a very brief while before the doctor came in. This is the shortest I've had to wait for a nurse or a doctor–I guess having the Weird Case of the Day has its benefits.
Doctor: "Hi! I'm Doctor So-and-So. I heard about your issue but tell me what's going on."
Me: "I'mtrainingforaraceanddidan80milebikerideovertheweekendandIdevelopedahardlumpnearmypubicboneandmyfriend
who'sanursesaidit'sprobablyacystandtoldmetohaveadoctorcheckitouttomakesureit'snotinfected."
Doctor: "Hmm, okay. Is it internal or external?"
Me: "Uh, you can't see it but you can feel it. It's kind of…long."
Doctor: "Hmm. Okay. You're gonna have to show me where it is."
I poked at the wad. (For those of you who are curious, here's a picture of a taco with an X marking the spot where the lump was. It was in a very weird area as far as saddle sores go.)
Doctor: "Huh. Yeah, that's…exactly how you described it."
Me: "Well yeah." What did she think I was going to do, shout "Just kidding! You just got vag punked!" and run out of the room bare-assed? I have better things to do with sixty bucks.
Doctor: "I mean, it is kind of oval…and hard… [poke poke] …hmm. Interesting. Very interesting…I think it's a cyst but it's so oddly shaped and it's in such a peculiar spot… [poke poke] Hey, do you mind if I call in a colleague to take a look?"
I had officially become a sitcom cliche punchline come to life. I felt like Ross from that episode of Friends where all the doctors gather together to look at his weird skin thingy. This day had firmly veered into "super sucky" territory.
Me: "What the hell, I guess so."
Doctor: "Great! I'll be right back." She left the room, leaving me to stare up at the bird mobile hanging above my head and wonder why I do this sport considering all the chafing, sunburns, and unfortunate crotch issues that come with it.
I heard footsteps approaching and a voice in the hallway getting louder.
"…it's just really weird!" Superb, I'm the patient with the weird crotch issue at a women's health clinic, a place where the docs are up to their elbows in ladybits all day long. That made me feel fantastic.
The door opened and my doctor popped in with an older woman whom I shall refer to as Grizzled Veteran Doc.
Doctor: "This is Grizzled Veteran Doc. I told her what's going on and how I think it's a cyst but that it's in such an odd place and it's so oddly shaped that I wasn't certain."
Grizzled Veteran Doc: "Hi there! Let's take a look." She and the other doc poked their heads under my paper modesty sheet as if they were old-timey photographers snapping a picture of a Victorian-era child instead of a couple of gynecologists checking out a cyst on an exasperated patient's hoonaner.
Grizzled Veteran Doc, chirpily: "Oh yeah, that's a cyst!" She and the other doctor then proceeded to go into high-level gyno speak while I laid there with my legs splayed open, thrilled that two middle-aged women were having a conversation while gathered around my crotch as if it were an embarrassed, lumpy campfire.
Me: "So what do you recommend?"
Grizzled Veteran Doc: "Oh, I'd just leave it alone for a couple weeks and see if it gets better by itself."
Me: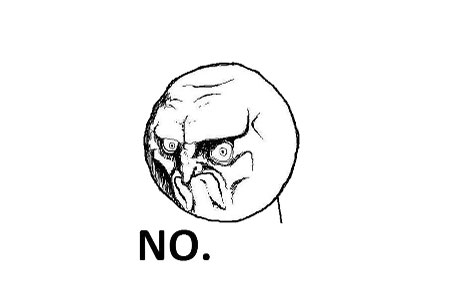 I explained to Grizzled Veteran Doc that I had too many workouts relying on a healthy, cyst-free crotchal region, and that I was racing in a couple weeks and couldn't spare any down time.
Grizzled Veteran Doc: "Hmmm… [to other Doc] You could stick a needle in there and try to drain it. See if anything comes out. If so, great! It's not near anything important so it should be fine." Nothing important except for my VAGINA. But yeah, it's not like it's near a Maserati or the Mona Lisa or something important like that. Just my reproductive organs, no big deal.
Grizzled Veteran Doctor left, leaving me with Doctor #1.
Doctor: "Okay, I'll go get a needle and we'll try to drain it. If it drains it'll pretty much go back to normal but it could fill up again, at which point you can come back in and we can schedule an ultrasound and see what's going on with it. If it doesn't drain, I guess you'll have to leave it alone and we can see what our options are. We could cut it out but that would require time in the surgical room, and I'm guessing that's not much of an option for you at this point."
My face was frozen into a mix of disgust and horror the entire time she was talking to me.
Me: "Uh, not really… [sighing] I guess we can try to drain it."
Doctor: "Yaay! I'll be right back." She seemed way too giddy about this procedure. It must have been a boring day of pap smears and polyp tests until I walked through the door.
The doctor left and returned with some supplies.
Doctor: "This reddish goop is called 'Hurricane.' It's a topical ointment that will numb the surface layer." It reeked of cherries. Thanks for ruining that scent for me. "I don't know if you're squeamish about needles, but here's what I'll be using!" She shoved a gigantic-looking needle in front of my line of vision and I shot her the "Are you fucking kidding me" look. Why in the hell would I want to see that?!
Doctor: "It looks scary but it's not that bad!" She was in such a great mood she was practically singing. "Okay, I'm gonna try and drain it now. We'll see what happens…you're gonna feel a slight pinch…"
HOLY SHIT WHAT THE FUCK THIS FUCKING HURTS THE HURRICANE IS USELESS OF COURSE IT WOULD BE SHE'S STICKING A FUCKING NEEDLE IN MY CROTCH WHAT THE HELL I HATE THISSSSSSSSSS
My body went from dry to drenched with sweat in four seconds flat. I tried to lie still and resorted to making little grunting noises while my deodorant rendered itself completely useless.
Doctor: "I'm sorry, does that hurt?"
Me: "Well it doesn't feel GREAT!"
Doctor: "I'm sorry…..oh, cool!"
Wait, what? Did I just hear an "Oh, cool"? What the shit is going on down there? Did my vagina just solve a Rubik's Cube?
Me: "Did you just say 'Oh cool'?"
Doctor: "Yeah, it's draining! How about that!" For that amount of pain she was inflicting it damn well better have been draining. I wanted to feel completely dehydrated by the end of this procedure, like I had just taken a sip from the wrong chalice in The Last Crusade.
She finished and showed me the needle, beaming with pride. It was full of darkish red goop. My reaction:
Doctor: "It looks like a bunch of old blood. My guess is that you developed a blood blister that got really hard. I got most of it out though…so cool." She kept turning the needle around and staring at its contents with a look of awe and wonder.
Me: "You are definitely in the right profession."
Doctor, laughing: "Yeah, I guess I am, aren't I? I'll send this to the lab to check for any abnormalities." [And then she'll probably loop it onto a chain and wear it as a necklace, judging from how much she was loving what she had just drained out of me.] "But don't worry, it's not cancer. Cancer doesn't look anything like this, and it certainly doesn't form this quickly." So yaay for that–the silver lining in this shitstorm of a day.
The doctor said I was good to go and that I could go about my training with no downtime. I guess the cyst could potentially return but I'm pleading to the Powers That Be that this was an isolated incident because I'd really rather not go through the ordeal again (although I'm pretty sure the doctor would waive my co-pay and do future drainings for free based on how enthralled she was the first time around). I'm not sure if there's a way to prevent this from happening again–I've used the same saddle for the past four years without incident and my new bike fit has felt totally fine. I guess that's just one of the perks of cycling. Lance Armstrong's taint must look like a kaffir lime.