Posted by Rebecca in Random
on Jun 14th, 2012 | 33 comments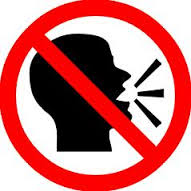 Despite blogging candidly about my crotch and readily peeing myself in public, I'm actually a somewhat modest person, especially when it comes to nudity. In high school P.E. I would marvel at the girls who'd casually stroll around the locker room buck naked while I awkwardly tried to shimmy my clothes on from under a poncho-sized shirt I'd stolen from one of my older brothers. Don't get me wrong, I have nothing against nudity; I just prefer to keep my shit covered up to everyone who's not my doctor or my boyfriend because the general public doesn't need to see my intimate bits.
Nowadays I've gotten pretty skilled at slipping out of a wet swimsuit or soggy exercise clothes and into a dry outfit without exposing a nip or a pube or a crack. I know other women are comfortable flaunting their goods and I don't fault them for it; I just keep my head down and mind my own business, focusing on getting in and out of the locker room as innocuously as possible…
…unless someone takes it upon herself to strike up a conversation with me while her chesticles are out and her unkempt pubes are exposed to the elements. That's when things get a little awkward. Because you know what? If you're naked and you're talking to me, I'm gonna stare at your netherparts. How can I not? You're freaking naked, for crying out loud, and you're talking to me about the weather and how Ballard has a really good farmer's market while I try not to gawk at your bare boobies. It's human nature to stare at something that's out of the ordinary, and a nude person chatting me up while she's applying lotion to her ashy elbows qualifies as being a bit on the "abnormal" side of things.
Take this most recent encounter. Yesterday I went to the Y to do a swim workout. I plodded towards the showers for a pre-swim rinse off and noticed a woman who was about my age engaged in a post-workout cleanse. (Random aside: the Y's shower room has a row of exposed shower heads as well as a set of private shower stalls on the opposite side of the room. Why, if you get to choose between a set of public showers and one of the private stalls that each have a curtain and a little bench, would you willingly opt for an exposed shower? Is it a voyeurism thing? Or do you just have no fucks to give? Because I personally would rather suds up my butthole in relative privacy vs. doing it in front of a bunch of people.)
She was naked, obviously, gettin' her scrub on. I quickly glanced at her when I entered the room before looking away because I didn't want to stare at her ridiculously huge knockers. (I mean seriously, these beasts were like wrecking balls with nipples attached.) I fumbled with a nearby shower faucet and began my quick rinse.
And then:
Titty McHugeBoobs: "Where do you swim outside?"
Oh god. No. Don't do this.
Me, staring at the farthest corner of the room: "Hmm?" Maybe she wasn't talking to me. Maybe she was…talking to herself? I dunno. I just hoped she wasn't trying to get a very clothed me to talk to a very nude her.
Titty McHugeBoobs: "Where do you swim outside?" Damnit.
I shot a brief glance back at her and my eyes tractor-beamed back to her gigantic fun bags before I forced them to pull their gaze up towards her face. She was staring at me while sudsing her crotch. (It sounds erotic but it was not, I assure you.)
Figuring she was curious about my Everlasting Gobstopper of a tan, I said (to my feet), "Oh, well, I did a race in Costa Rica and another race in Hawaii, so that's why I'm so dark."
TMcHB: "Oh! Hawaii! How fun!" She bent down to start washing her knees, her mammaries swaying like fleshy pendulums.
My brain: "Goddamnit, eyes, stop looking at her tits! Look anywhere else! ANYWHERE!!"
My eyes: "You got it, boss!" *immediately flick gaze to her crotch, which resembled a wet sheep dog*
My brain: "Oh for crying out loud…"
TMcHB: "Where was your race?"
Me, suddenly extremely fascinated with the shower dial: "Uh, the big island."
TMcHB: "Oh, cool!" She began scrubbing her armpits, her tatas threatening to swing around her back and smack into each other, creating a sonic boom (boob?) that would knock me off my feet. "My husband and I went to Maui recently. I thought about doing a half marathon in Hawaii but it starts at like 5 am! I mean, geez!"
Me, turning the shower off and staring longingly at the exit to the pool: "Yeah, it gets really hot there…"
TMcHB: "It sure does! I'd love go back soon though, it's so great there." MOTHER OF GOD, THIS CONVERSATION WILL NEVER END. I JUST WANT TO START MY WORKOUT WITHOUT MAKING AWKWARD SMALL-TALK WITH SOMEONE WHOSE GIGANTIC MILK BAGS ARE SLAPPING ME IN THE FACE.
Me: "Yep…" This woman's breasts will forever be etched in my mind. I now know them better than my own.
There was a brief lull in the conversation as she paused to re-suds her loofah, which I took as an opportunity to bolt towards the pool. "Welphaveagoodone." My prison break was successful, and for once I was thankful to breathe in the hot chlorinated air stifling the large pool area.
(In case you were having problems visualizing the least-erotic, most awkward shower encounter between two young women imaginable, I recreated it via this Photoshop drawing:)
Maybe it's just me. Maybe every other woman on this planet (and man, too, for all I know–Jason has said that old men enjoy having saggy naked time in the locker rooms, too) enjoys chatting with her peers while completely nude, washing every wrinkly nook and cranny while discussing how nice it is that grocery stores can stock liquor now. Maybe I'm the weird one because I don't particularly like partaking in conversations while my clam's exposed…
If that's the case, so be it. I don't like being naked in front of people and I don't like naked people talking to me, so if you're thinking of striking up a convo with me while you're bent over with your leather Cheerio thrust up towards the ceiling, please grant me the courtesy of throwing on a pair of pants and a bra before chatting me up. Because contrary to what you may think, I assure you that I don't want to see any of that.